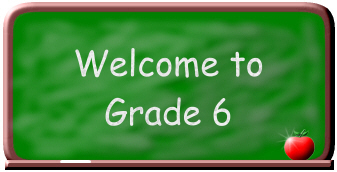 COVID-19 UPDATE:
We will begin online learning 3/30/2020. We know this type of learning will extend through 4/3/2020 per the Governor of Texas orders and will continue to update you as we go through this journey together. Thank you for your help and understanding during this time.
All lessons will be posted on Google Classroom and you will need to check DAILY to make sure you are completing your assignments. If you have any questions at all, please email me at sarah.martin@bushlandisd.net or call and leave a message at 806-553-0747.
6th Grade Grading Policy:
If you are absent:
Check the "While you were out" folder for any missing work.
If at all possible, check with me before you are going to be absent and I will do my best to get your work together before you go.
You are responsible for any notes, bell work, assignments, or tests to be made up.
District policy states that a student has one day for each day he/she was absent to complete make up work.
Late Work Policy:
1 day late = 11 points off
2 days late = 30 points off
3 days late = 50 points off
More than three days late will result in a zero.