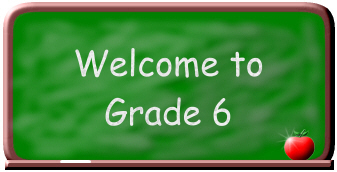 Best place to find more information on 6th grade science: All updated content will be posted to the following site including class notes, homework, and upcoming test information. Please bookmark this website so that you can visit it often.
https://mrsmartins6thgradescienceclassrocks.weebly.com/
6th Grade Grading Policy:
If you are absent:
Check the "While you were out" folder for any missing work.
If at all possible, check with me before you are going to be absent and I will do my best to get your work together before you go.
You are responsible for any notes, bell work, assignments, or tests to be made up.
District policy states that a student has one day for each day he/she was absent to complete make up work.
Late Work Policy:
1 day late = 11 points off
2 days late = 30 points off
3 days late = 50 points off
More than three days late will result in a zero.